Florida
Amina N.'s debut novel Destiny is a must read. Amina wove a story of love and hate. She addressed the issue of domestic violence which prevalent in all communities and needs to stop. Be prepared to get angry. But, she showed through it all, faith helps people persevere. There were a few times in which confusion set in for me regarding characters or locations However, overall a great story and a must read.
While reading this book, I wonder to myself what would make a man want to hurt someone he professed to love? It is sad when a woman is scared to tell her family and friends what is happening in her house. As I read this book, I actually felt the pain and the tears. I look forward to reading more of her novels.
I give this book a 4 out of 5 star rating. Make sure to grab your copy as soon as you can, it is available via #Kindle and on #Amazon.
Visit and like Amina's Facebook Page
Daria Van is an African-American Muslimah (Muslim Woman). She is a teacher with a passion for including all ethnicities when teaching history. Although she is an introvert, when something is important to her, she has no problem speaking her mind. Sometimes her anger and passion puts her in difficult situations. Read how she deals with her husband and principal in "The Shoulders On Which I Stand". Purchase the book at Authork Karimah G Amazon Author Page or enter for a free giveaway from Good Reads.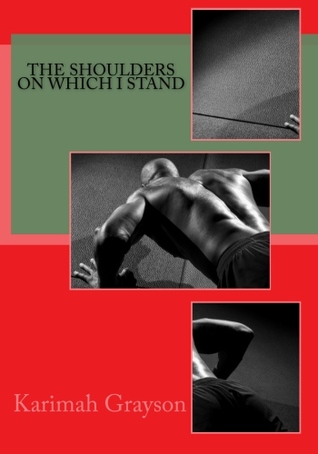 #TheShouldersOnWhichIStand #MuslimFiction #AuthorKarimahG
Have you ever seen dancing trees? Did it make you want to sit and watch or stand and join in on the dance. The movement of the trees were so fluid. The sway without effort with the wind. Their green leaves and brown branches move with the gracefulness of a ballerina.
These moving, dancing trees whose branches reach out into the cerulean blue sky with the white wisps of clouds made a Sunday a fun day.