Karimah Grayson
In "The Shoulders On Which I Stand", Daria was presented with this exact scenario. Did she seek divorce? Was she accepting and supportive? Did she shut down and begin hating the second wife. Find out while reading "Shoulders". I'm curious as to how you would handle it.
Purchase the book via Amazon or read it for free on Kindle Unlimited.
The Shoulders On Which I Stand – Paperback
The Shoulders On Which I Stand – Kindle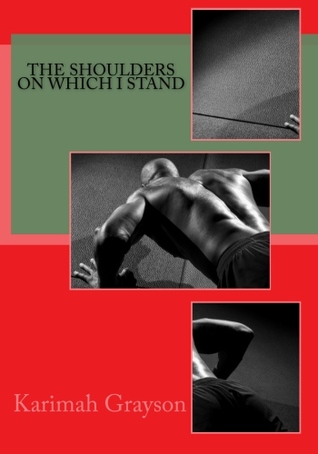 Enter the free give away on Good Reads, follow the link below.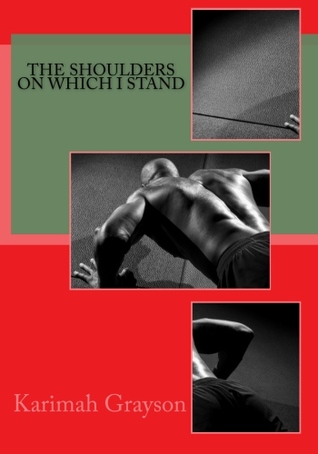 Have you ever seen dancing trees? Did it make you want to sit and watch or stand and join in on the dance. The movement of the trees were so fluid. The sway without effort with the wind. Their green leaves and brown branches move with the gracefulness of a ballerina.
These moving, dancing trees whose branches reach out into the cerulean blue sky with the white wisps of clouds made a Sunday a fun day.
I did it! My husband, sister, and so many others always had faith in my abilities. Ever since writing "The Shoulders On Which I Stand" for NaNo WriMo 2014, I've been waiting to publish it. With the use of Amazon.com and Create Space, I've successfully published this title. It's exciting and frightening at the same time.
Why exciting and frightening one may ask. Although I like the story and think it's a great read, I'm curious how others outside of my personal realm feel. If interested in reading my debut novel, please click this link and preview the novel before it's released. https://www.createspace.com/Preview/1171144
The world of writing is exciting and fun. I find myself not wanting to watch televisions or movies because the stories in my head are much more interesting. Make sure to preview the book and leave your feedback. I'll greatly appreciate it.
By the way, the book is also available via amazon.com for preorder. http://www.amazon.com/Shoulders-Which-I-Stand-ebook/dp/B00YG67X68/ref=la_B00YI751B4_1_1?s=books&ie=UTF8&qid=1433284737&sr=1-1
Like the books page of FB at https://www.facebook.com/TheShouldersOnWhichIStand?ref=bookmarks