Muslm Fiction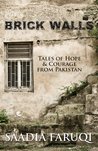 Brick Walls: Tales of Hope & Courage from Pakistan by Saadia Faruqi
My rating: 5 of 5 stars
Saadia did a great job weaving stories from different perspectives within Pakistan. From the less fortunate to those most fortunate. She helped me open my eyes that although one lives in a Muslim country, there are still trials and tribulations one may have regarding religion and family. I love how she had one item that was an important piece throughout each short story. I highly recommend this story for all.
Change of Shoes by Papatia Feauxzar
My rating: 5 of 5 stars
Wow! That's the first thing that comes to mind when thinking back to this book. Papatia truly makes one rethink how one classifies or treats other who are different. She addressed an issue that is very difficult and often dismissed within the Muslim community. What was it? You may ask. Homosexuality and genderism. I recommend this book for all to read regardless of ethnicity or religion.
Freedom Fighter : A Novelette by Papatia Feauxzar
My rating: 4 of 5 stars
This story intrigued me because oftentimes when women think of getting married, they think it will be the best day of their lives. However, when Sheyma found out she was getting married, she felt as if her life and freedom were gone forever. The story Papatia wove was an interesting one from Africa to North America. It is a very good read.
There was one sentence where the description of what the character was doing didn't fit well with her natural description. When it was written, "My knuckles became white as my fingers gripped my hips." This story describes Sheyma as a brown woman. No matter how hard one grips their hips, brown knuckles do not become white.
However, overall it was a great read and great story. I recommend it for anyone interested in how a woman may feel when she is forced to marry someone she neither knows or loves.
"Is this real?" A student asked.
"Is this story about you?" Another asked.
Although I am a history teacher, The Shoulders On Which I Stand is a fictional story. However, after reading several news articles and postings, it surprised me how much my book paralleled reality. Even today there are states, such as Texas, that want to down play slavery as side issue for the Civil War. See Texas downplay Jim Crow and calls slavery a side issue in The Civil War.
Oftentimes, teachers, many non-black, slide over the issues of blacks in the US from the inception to now. I took the liberty of making the story a little more exciting than it really is. However, it is still necessary that everyone knows that it is important to learn of what happened in the US. We are often told never to forget the Holocaust or September 11, 2001; however, many times African-Americans are told to forget slavery and get over it. Should we really forget it and get over it? I say a resounding, NO!
This is one of the motivations behind my story. Stay tuned for other motivations. I look forward to you reading my novel and leaving a review so I can see how you feel about the novel. Lastly, don't forget to enter for the free giveaway from Good Reads.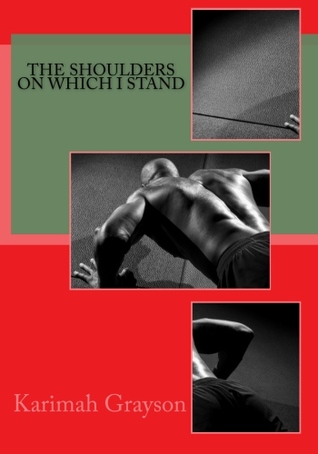 Thank you for  your time.